Our commitment to producing the highest quality trees

Click below to browse through our selection of trees to find something that's right for you!

Current Availability
Supplying Commercial Growers

As one of the largest apple tree providers in BC, we strive to have the quality and quantity you are looking for to plant our your next orchard.

Providing Fruit Trees to Home Gardens

With our immense selection of trees, we trust you will find the perfect fit for your home garden.

Plant Your Cider Orchard With Us

We carry a large selection of different cider apples to accommodate the growing cider market
Our Story
About us

Putting our roots down in the Similkameen Valley, BC starting in 2015, we have been expanding each year to accomodate a rapidly expanding market for trees for both commercial use and personal backyards. Come learn about our story!
Our trees are grown with attention, and our quality reflects it.
Click Here to learn about how we grow our trees:


Through a comprehensive fertilizing program, pest and mildew controls, and just plain old care and attention, our trees generally reach heights of between 6-8 ft tall, and at least 1/2 caliper. 
They are all grown 2 years. 
All our trees are bench-grafted in the early-spring prior to plant. 
We train on bamboo, and are trialing a trellis system to ensure straightness
We have established systems for harvesting, packing, storing, and transporting our trees efficiently, and are constantly innovating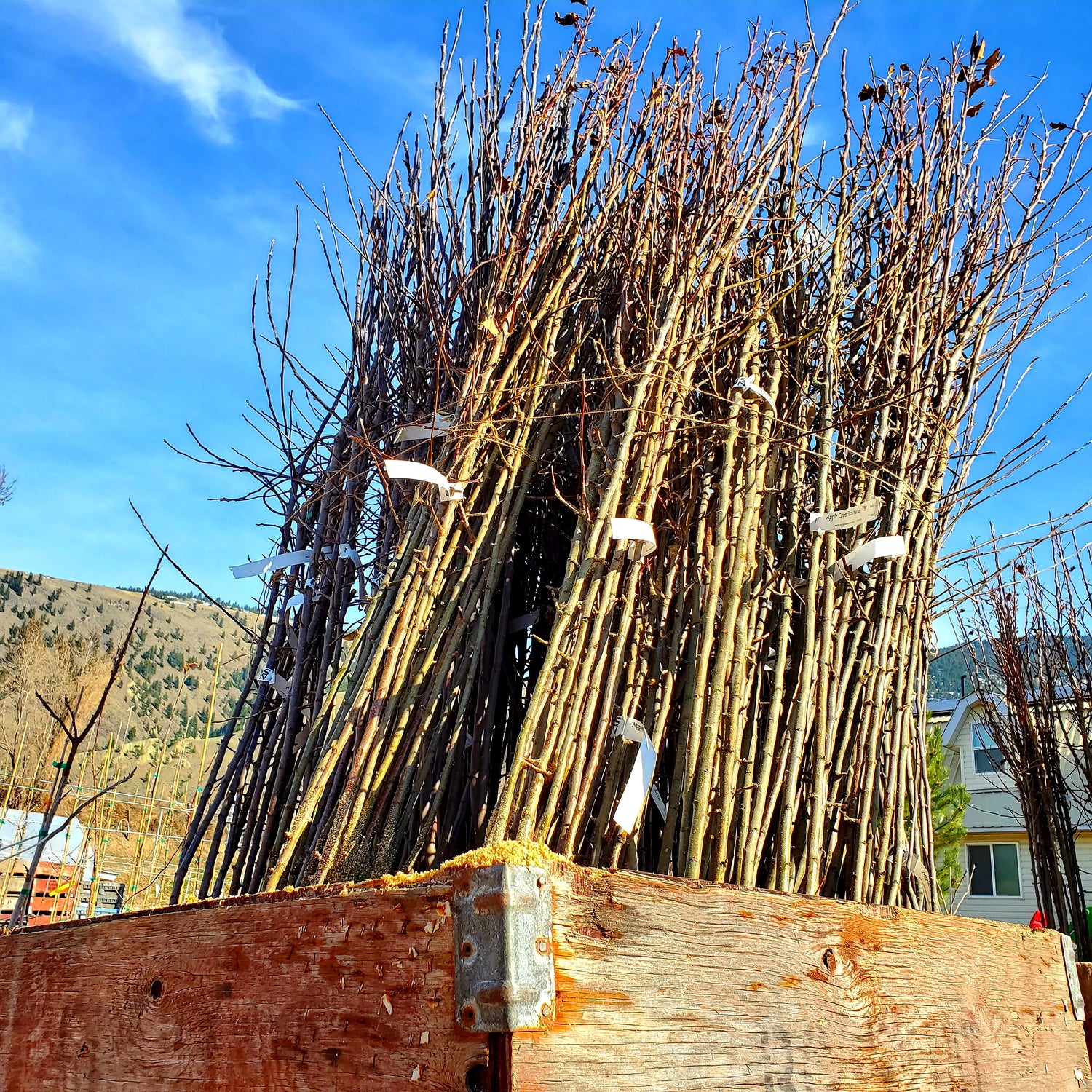 Plant Your Cider Orchard With Us
We understand the growing needs of the cider market, and are well positioned to support. With almost 100 varieties of apple on a number of different styles of rootstock, we will work with you to find a suitable cider orchard plan.
We have worked with a number of upcoming cideries, providing a commercial grade standard, and a scale of operations that can work with any sized cider plan.Check out our
current availability, or give us a call to get started.